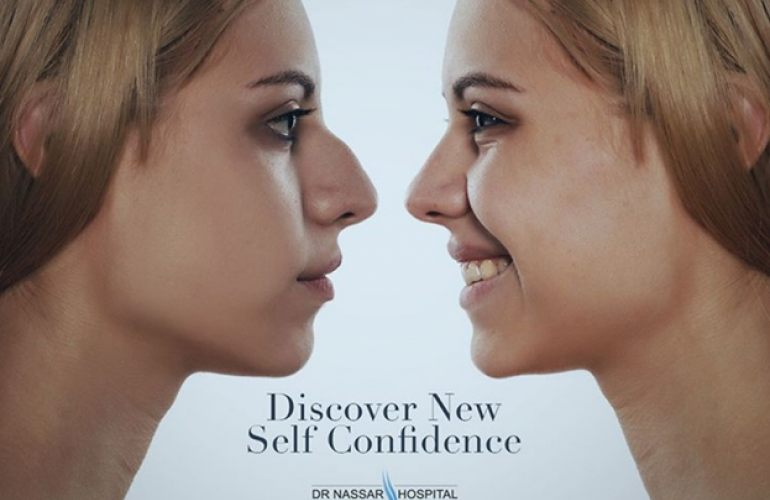 Rhinoplasty: What to Expect From This Plastic Surgery
Facial symmetry plays a critical role in determining the attractiveness of your face. The nose has been crucial in considerations of human beauty. Perhaps that's why rhinoplasty is the most popular plastic surgery in Lebanon and other countries. So if you are also planning to get a nose surgery done to improve its shape and size, then this post is for you.
First, let's check out the reasons why people undergo rhinoplasty.
Rhinoplasty changes or improves the symmetry and functionality of a nose to bring it in proportion to the rest of the face. When performed by a professional and skilled plastic surgeon, it can bring rewarding changes to your overall look. A surgeon reshapes the bone, cartilage or skin to bring desired changes in the nose. So here are some reasons why people want to undergo rhinoplasty surgery:
•
Straighten a crooked nose
•
Reduce the size of the nose
•
Increase or decrease the size of nostrils
•
Smoothen the bridge of the nose
•
Restore symmetry after injury or accident
•
Correct breathing problems in case of sinus or other medical problems
•
Narrow the nose size if it is too broad for the face
Rhinoplasty is an outpatient surgery which means you can leave the hospital on the same day. There are two types of surgical rhinoplasty: closed rhinoplasty in which incisions are made within the nostrils, and open rhinoplasty in an incision are made between the nostrils and within the nostrils. In liquid rhinoplasty, which is also known as non-surgical rhinoplasty, injectable hyaluronic acid fillers are injected into the nose to improve its shape and size.

What will happen after this plastic surgery?

If you are a healthy person and have set realistic goals, then you can undergo rhinoplasty. You can expect significant swelling or edema for up to 8 weeks after this plastic surgery is done. If nasal bony or cartilage work is done, you can expect the swelling to last for more than 6 months. You will feel pain but it is well controlled using medications.

If it is a surgical rhinoplasty, you will begin to feel better after a week and socialize after 2-3 weeks. Your nose may feel stuffy and create breathing problems. Everything can be controlled if you follow your surgeon's instructions properly. Non-surgical rhinoplasty does not take much time to heal but the result may be apparent after 1 week and the final result after a few weeks.
Setting realistic expectations
The results of rhinoplasty can be as dramatic and as subtle as you want. It depends on what you want. Some people have a smaller nose on a broad face and vice versa. Depending on your overall facial structure, a certain shape and size of the nose will suit you better.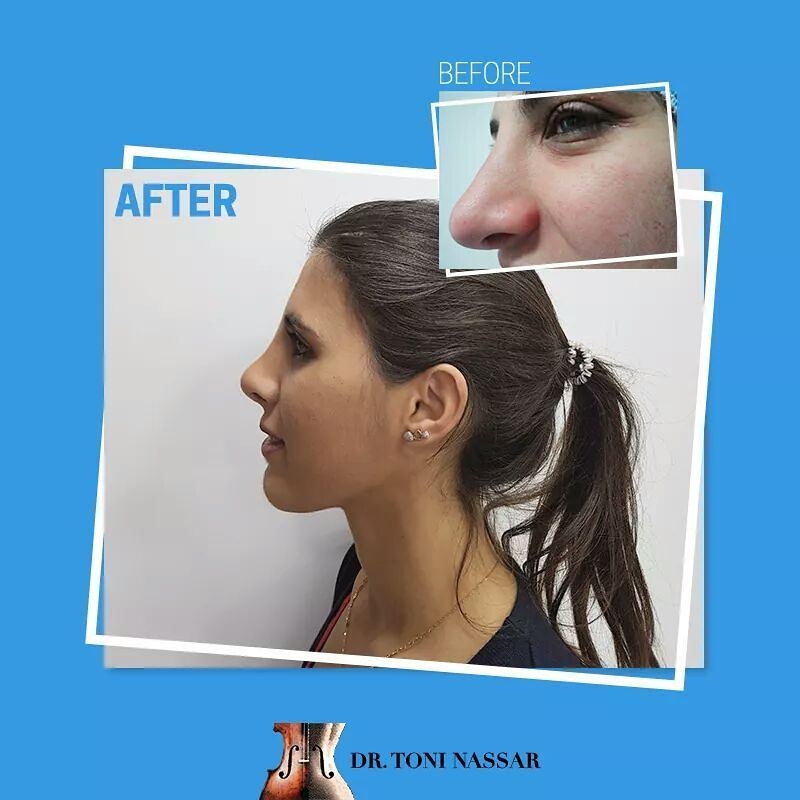 If you're thinking of getting the same nose structure that your favourite celebrity has, then you will feel disappointed after the surgery. What looks better on someone's face may not look good on you.

Take your existing condition in mind and discuss your needs with a skilled plastic surgeon. Dr. Toni Nassar, a renowned specialist in plastic surgery in Lebanon, always discusses with his patients about their needs, what will look good on them, and what they should expect from rhinoplasty. Have an open mind and believe your surgeon when he says it is the perfect nose for your face type.

If you have set realistic expectations, rhinoplasty will definitely improve your facial appearance and boost your confidence and self-esteem.

Choosing a rhinoplasty surgeon

Your plastic surgeon will become the foundation of your rhinoplasty success. Consult with a recognized surgeon to achieve the best results. Dr. Toni Nassar is the number one plastic surgeon in the Middle East and offers the latest treatments in rhinoplasty, breast augmentation, buttock fillers, and facelift. He has received the "Beauty Ambassador" title in Lebanon and famous celebrities from around the world get their cosmetic surgeries done by him. As a specialist in
plastic surgery in Lebanon
, Dr. Nassar suggests his patients to first discuss their needs and understand the results before going for the surgery. Schedule an appointment with Dr. Nassar by contacting him at +961-1-499222.