PRP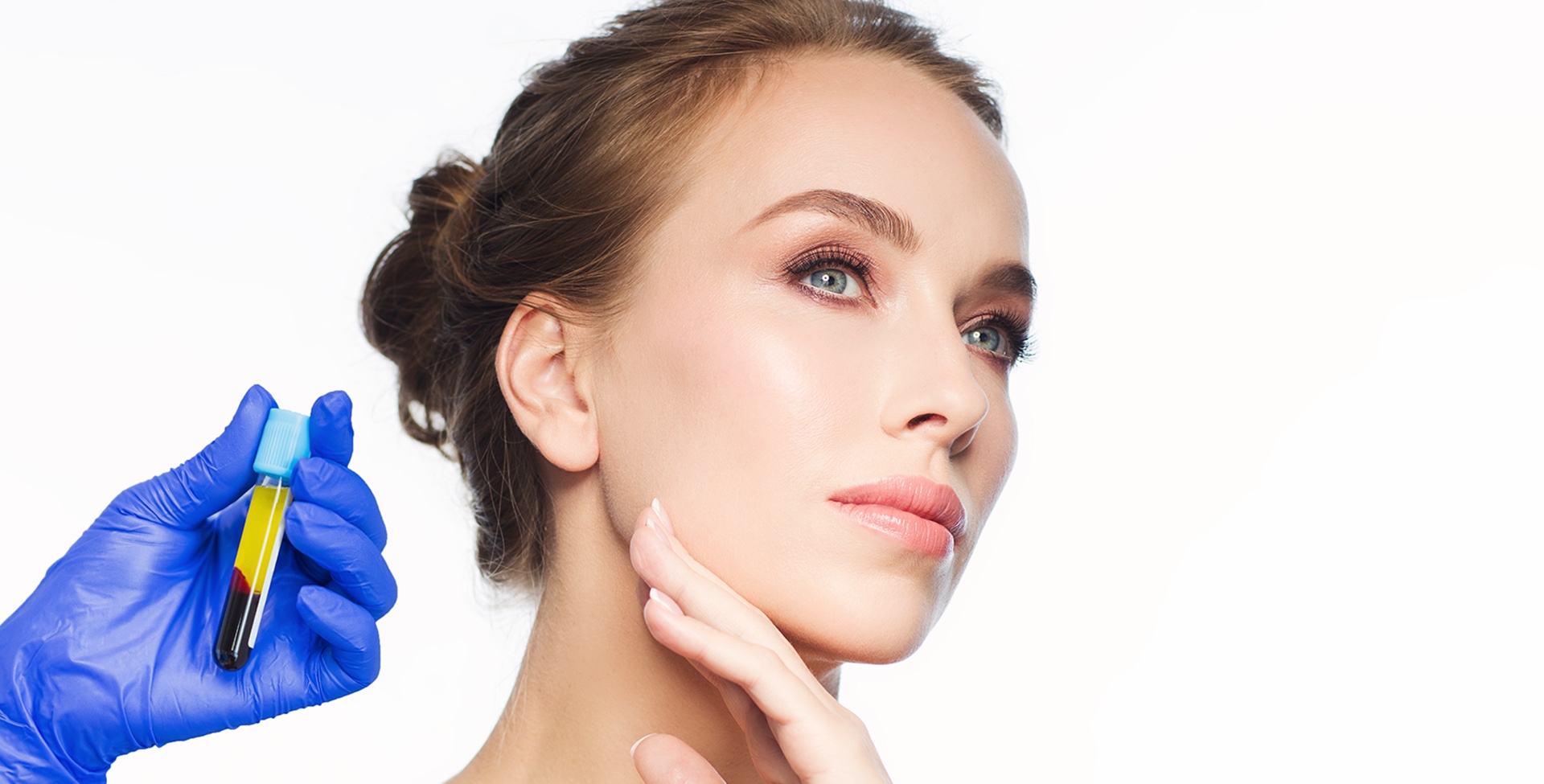 Platelet Rich Plasma is used for the rejuvenation of the face, neck, lower lid, lips, hair, hands and labias. PRP is an extract of the plasma from your own blood that contains three to five times more platelets, growth factors, and active proteins for tissue and injury healing. The extracted plasma is treated and reinjected in the skin areas that needs to be rejuvenated, the dark eyelid or to treat hair loss.
PRP has been used medically for years to accelerate wound healing. When it is placed back into the skin, it initiates a localized stem cell response. Over the weeks and months following treatment, this stem cell response recruits collagen-producing cells called fibroblasts. The fibroblasts replace the damaged tissue through the aging process with healthy skin that looks refreshed and rejuvenated and enhance the shape of the face and restore volume.
Activated PRP would increase vascular structure around hair follicles and hence improve the blood supply to the hair follicles thereby stimulating hair growth. It also stimulates hair shaft thickening thereby reversing hair miniaturization experienced in androgenetic alopecia.
PRP is very effective for intimal part whitening for women that gives a rejuvenating effect.
Dr. Nassar has a wide and special experience in treating opened wound with PRP giving a final aesthetic closure of the wound and sometimes in combination with enriched fat cells to reach the optimal result.
PRP gives you a glow effect by injecting it under the skin of your face monthly.
What is PRP end result?

- Healthier bright skin appearance
- Thicker dermis (reducing wrinkles, sagging and scars)
- Improved skin tone
- Prolonged durability of fillers used with PRP
- Decrease hair loss (when applied on the scalp)

The result takes few weeks to 1 month to show and better to repeat it 3 months consequently yearly.